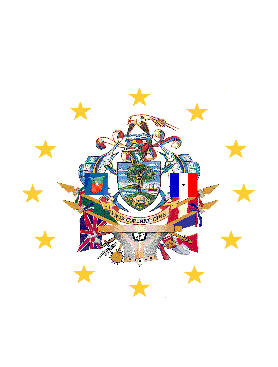 Our Communities in:
Britain - Ireland - Channel Islands - France - Germany - Holland - Belgium - Scandinavia - Austria - Switzerland - Spain - Portugal - Luxembourg - Italy - Greece - Cyprus - Poland - Slovakia - rest of Europe - Russia and former Yugoslavia Federation
Over the past 23 years the challenges, experience, development in the respective country our communities have made it their Home. Their language, respective National Institutions, distinct NGO workings, Voluntary workings/Institutions, Religion/Church, Culture, Political system, Trade Union, Society, Media, Policing Authorities and Judiciary, Education, Working environment - Business and Health system. What we have learned together - beside the repayment/contributions to the Nations they have come to call Home - under global workings the manner they in turn contribute to building their Native and Mother land system, economy, democracy - the very long list. In the process educating and passing their acquired knowledge and experience to the younger generation and children. Beside learning to live and share the same European space and destiny as other Ethnic communities and Minorities.
This is an example post in your phpBB3 installation. Everything seems to be working. You may delete this post if you like and continue to set up your board. During the installation process your first category and your first forum are assigned an appropriate set of permissions for the predefined usergroups administrators, bots, global moderators, guests, registered users and registered COPPA users. If you also choose to delete your first category and your first forum, do not forget to assign permissions for all these usergroups for all new categories and forums you create. It is recommended to rename your first category and your first forum and copy permissions from these while creating new categories and forums. Have fun!